The 2013 James Madison Award Honoree: Chen Guangcheng
29 Friday Mar 2013
Yesterday, on Thursday, March 29th, the American Whig-Cliosophic Society bestowed the James Madison Award for Distinguished Public Service to Chen Guangcheng, a prominent Chinese dissident and human rights advocate.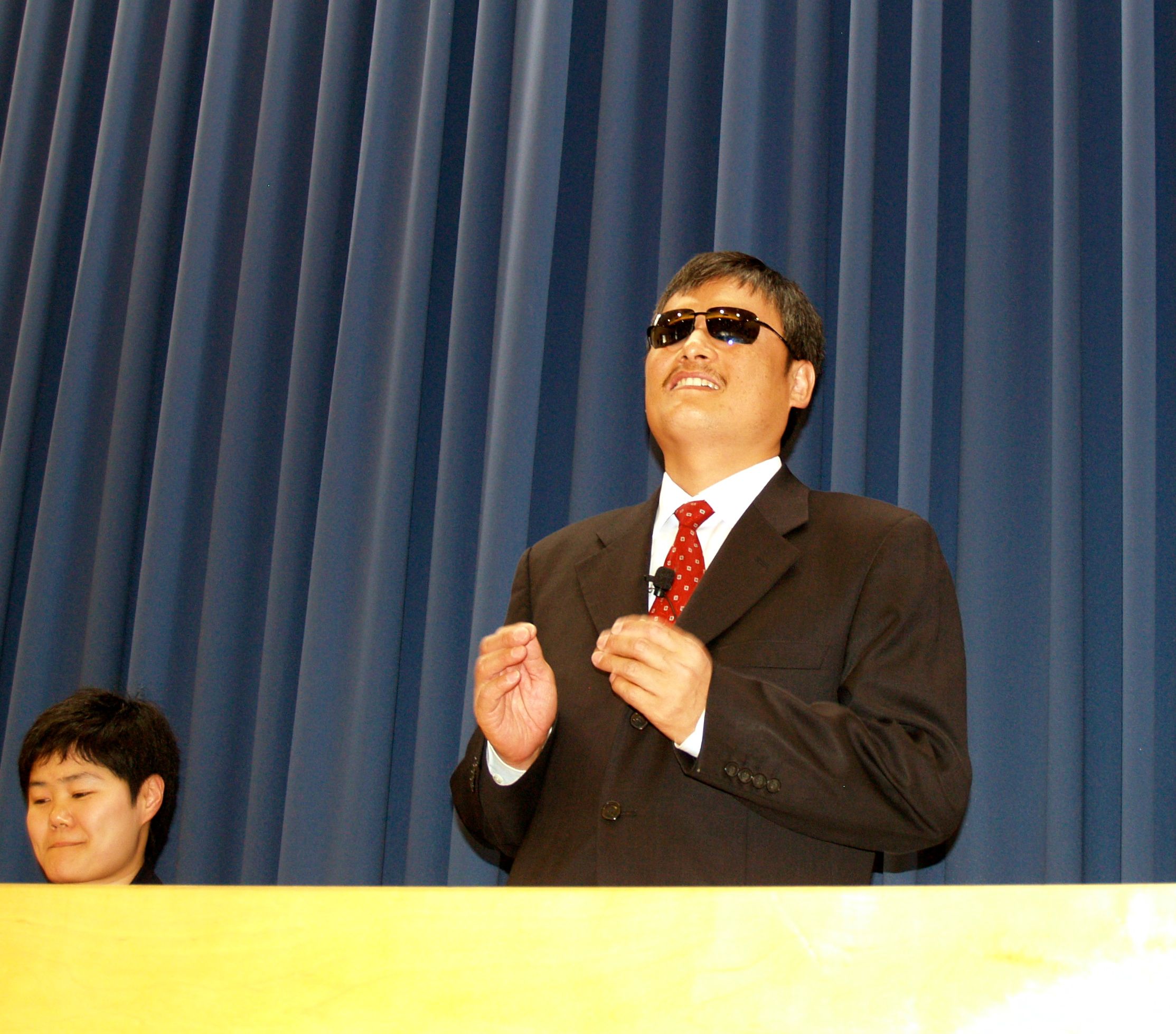 The James Madison Award is the highest honor presented by Whig-Clio and the award honors a recipient who had a remarkable contribution in public service consistent with the ideals espoused by Whig-Clio founder James Madison. Past recipients of the award include Adlai Stevenson (1964), Allen Dulles (1966), Earl Warren (1969), Walter Cronkite (1972), Golda Meir (1974), Potter Stewart (1981), Bobe Hope (1984), George Kennan (1985), Warren Burger (1987), Barry Goldwater (1988), Ralph Nader (1990), Jesse Jackson (1991), Bill Clinton (2000), William Frist (2003), Sandra Day O'Connor (2003), Stephen Breyer (2006), Antonin Scalia (2008), Jeffrey Sachs (2009), and Prince Hans-Adam II (2010).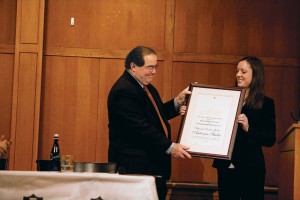 Antonin Scalia receiving the James Madison Award.
The 2013 honoree, Chen Guangcheng, is a blind, self-taught lawyer who is renowned for his extensive work advocating for Chinese human rights. He has been described as the "barefoot lawyer" for his tireless campaign to advocate for the legal rights of women, the disabled, and the poor in China.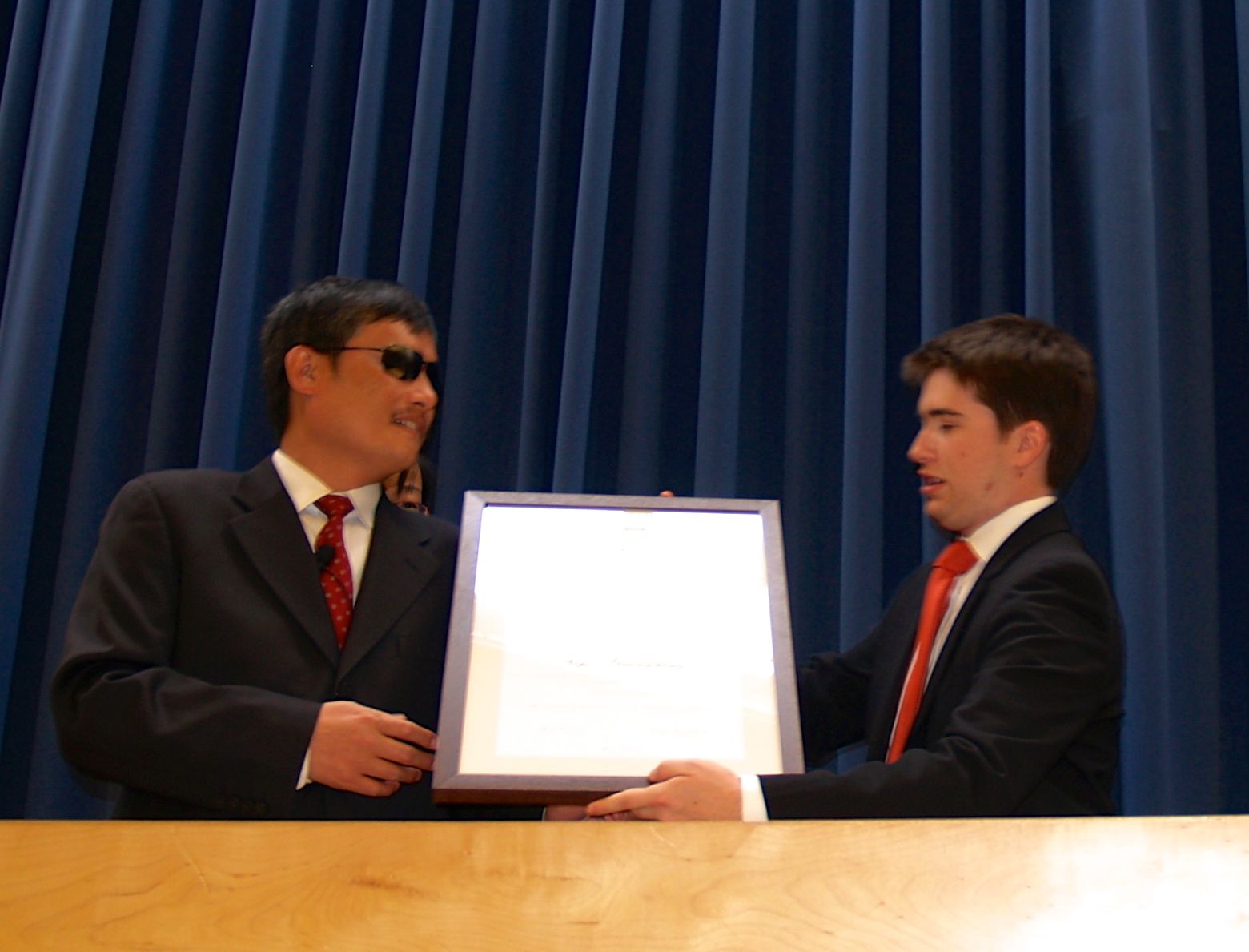 Mr. Chen was sentenced to jail time and house arrest after filing a class action lawsuit against local Chinese authorities for excessive enforcement of China's one-child policy that included forced late term abortions and forced sterilizations. Named to the Time 100 in 2007, Mr. Chen gained international fame in April 2012 when he escaped house arrest and took refuge in the American Embassy in Beijing for six days. After tense diplomatic negotiations between Chinese and American authorities, Mr. Chen was allowed to travel to the United States with his wife and two children.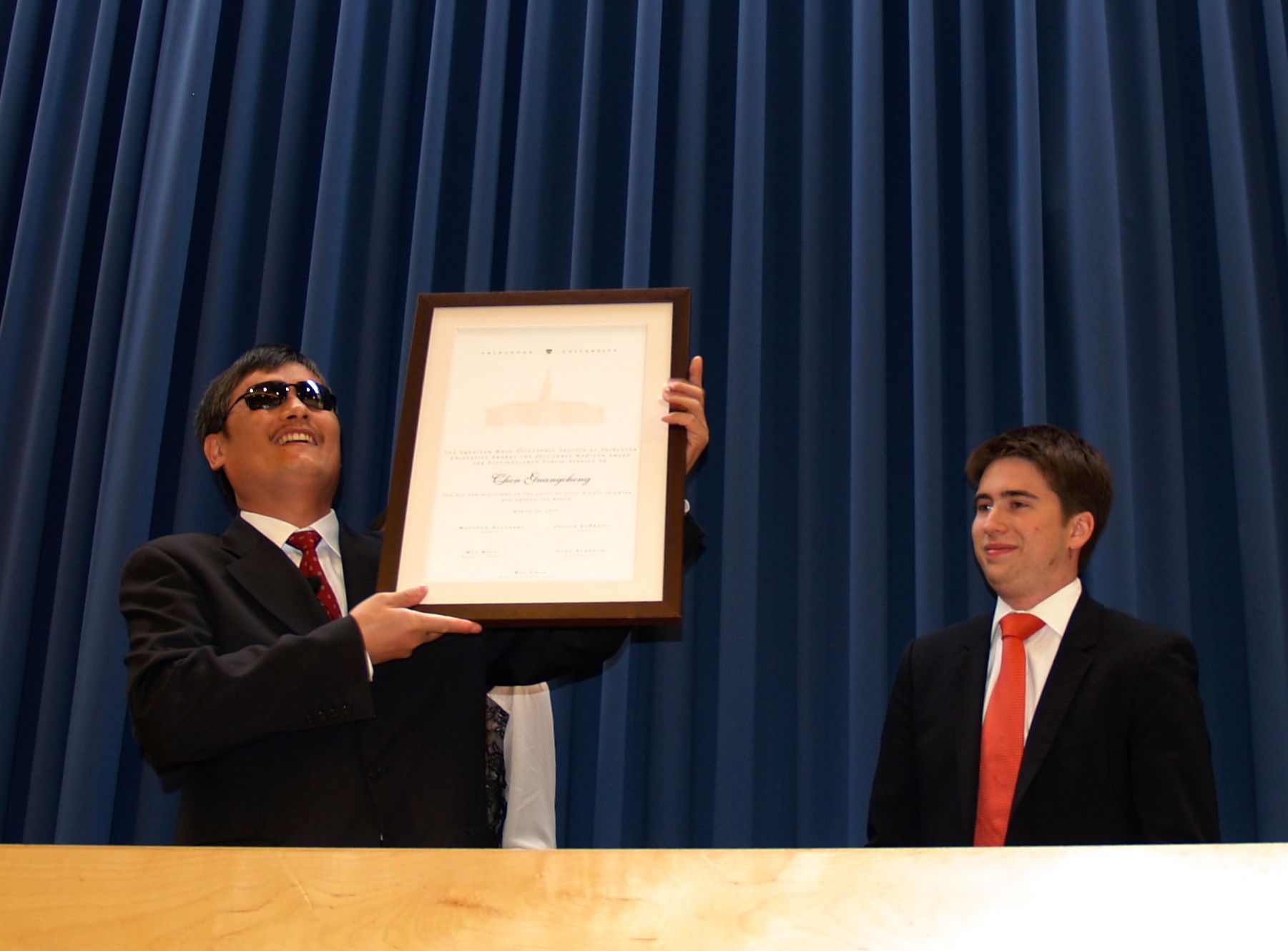 Current Whig-Clio President Matt Saunders presented the award, remarking that "Mr. Chen, through all the things he's done in China to repair human rights abuses and fix the legal system, he has really done so much more than most people will in their lifetime." Saunders thanked all the members of this staff, governing council, and trustee board for their help in bringing Chen to campus for the sold-out event and emphasized about how thrilled the society was to bestow the award on Chen.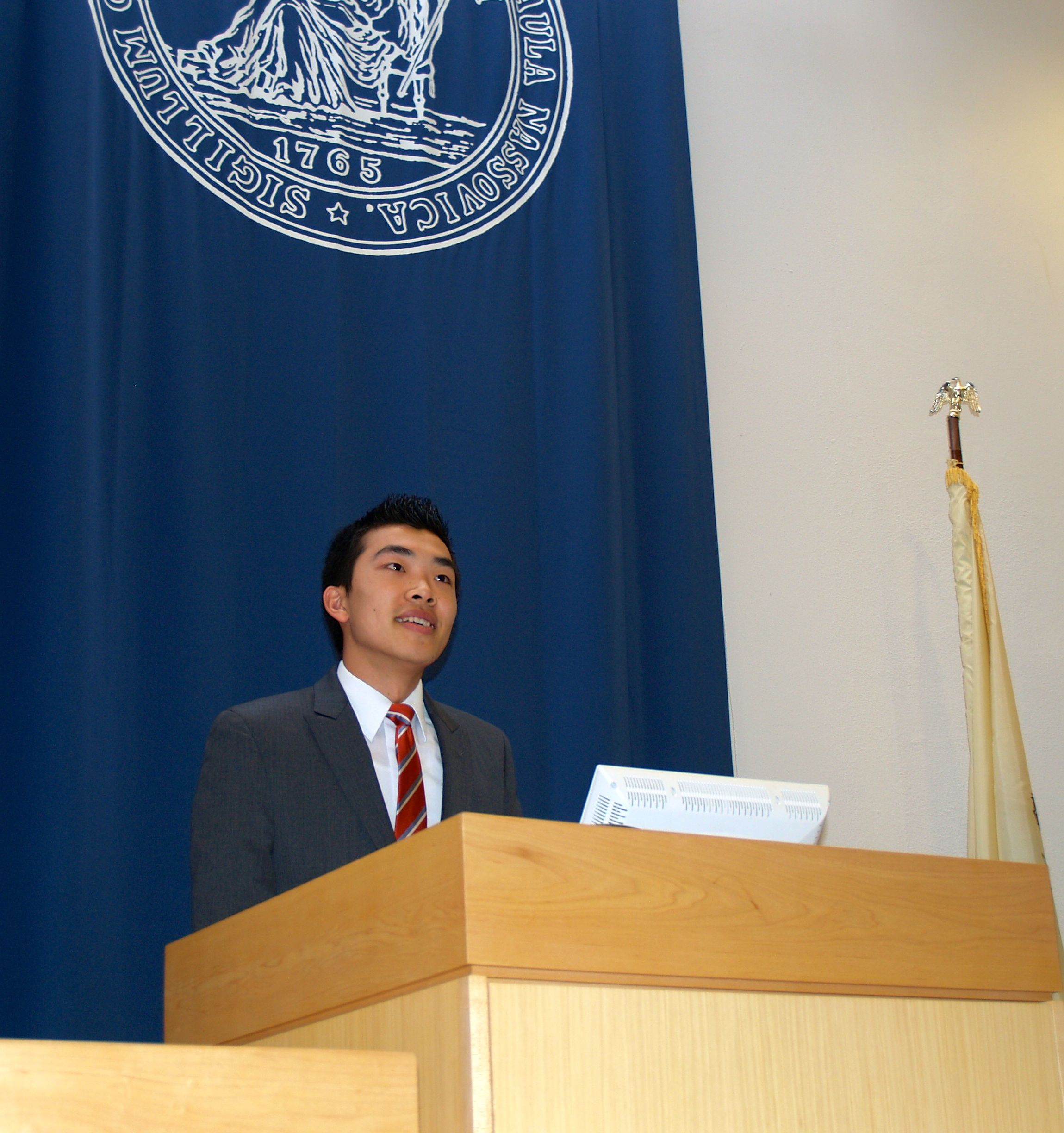 Whig-Clio's Ray Chao introduces Mr. Chen
Chen delivered remarks to students through interpreter Jing Wang. Chen spoke powerfully about the power of individuals to impact the circumstances of their world. He made clear his belief that the goodwill of individuals will lead to good outcomes, repeating the saying "You just do the good thing and don't ask about your future" and recounting the story of how the actor Christian Bale attempted to visit him in house arrest in 2011 but was prevented by the Chinese government. As a punitive measure, the government ceased any promotion of Bale's movie. However, the Chinese people were inspired by Bale's actions and used the internet to promote his movie and thus many people attended the film. "The kind Chinese people, after learning what was happening…bravely stood out and supported him," described Chen.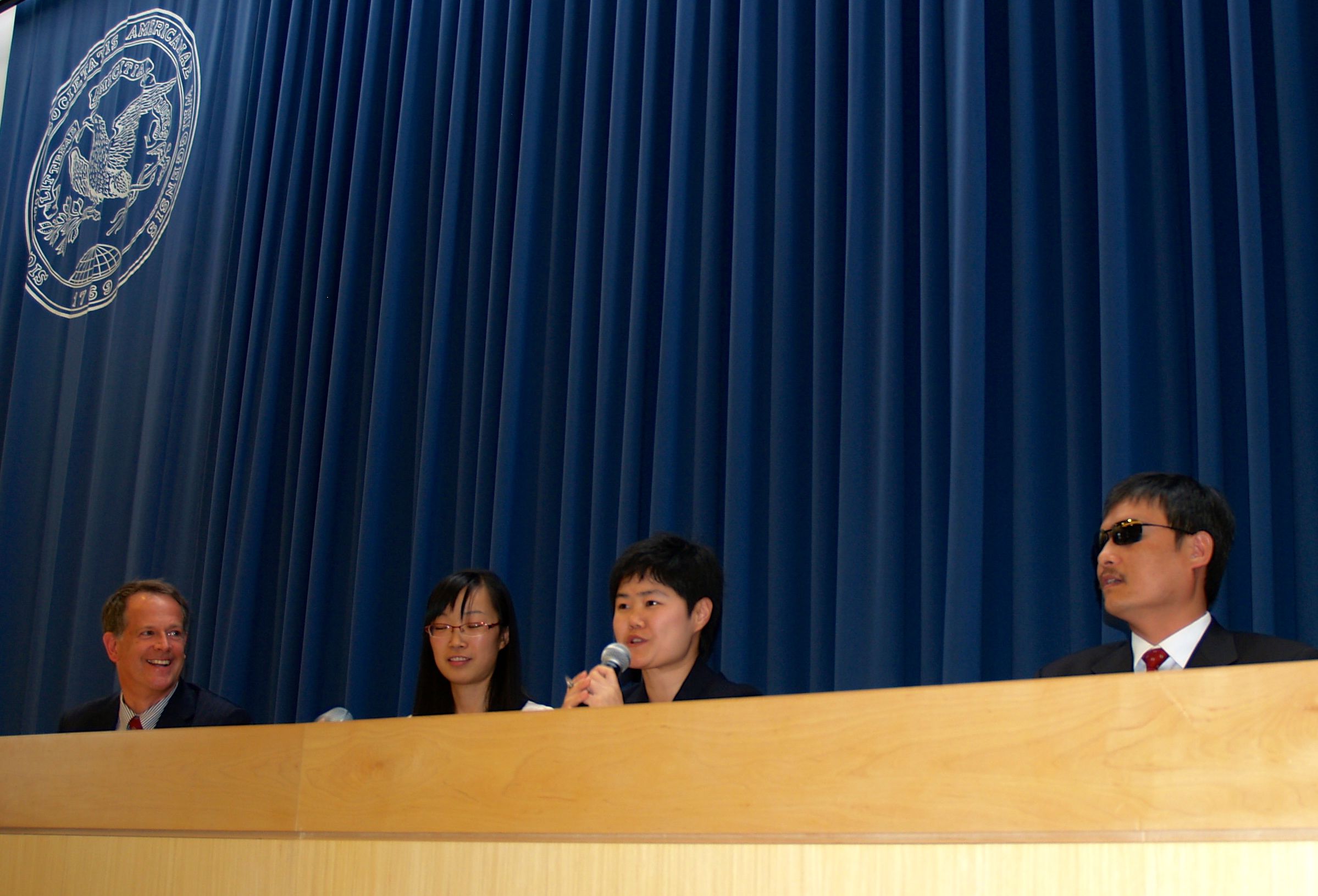 Chen delivered his speech and then took questions from the audience. Chen expressed his hope that the Chinese citizens had been "awakened about human rights" and stressed the importance of individual action and moral decisions by saying "As long as you do the right thing, you will win respect."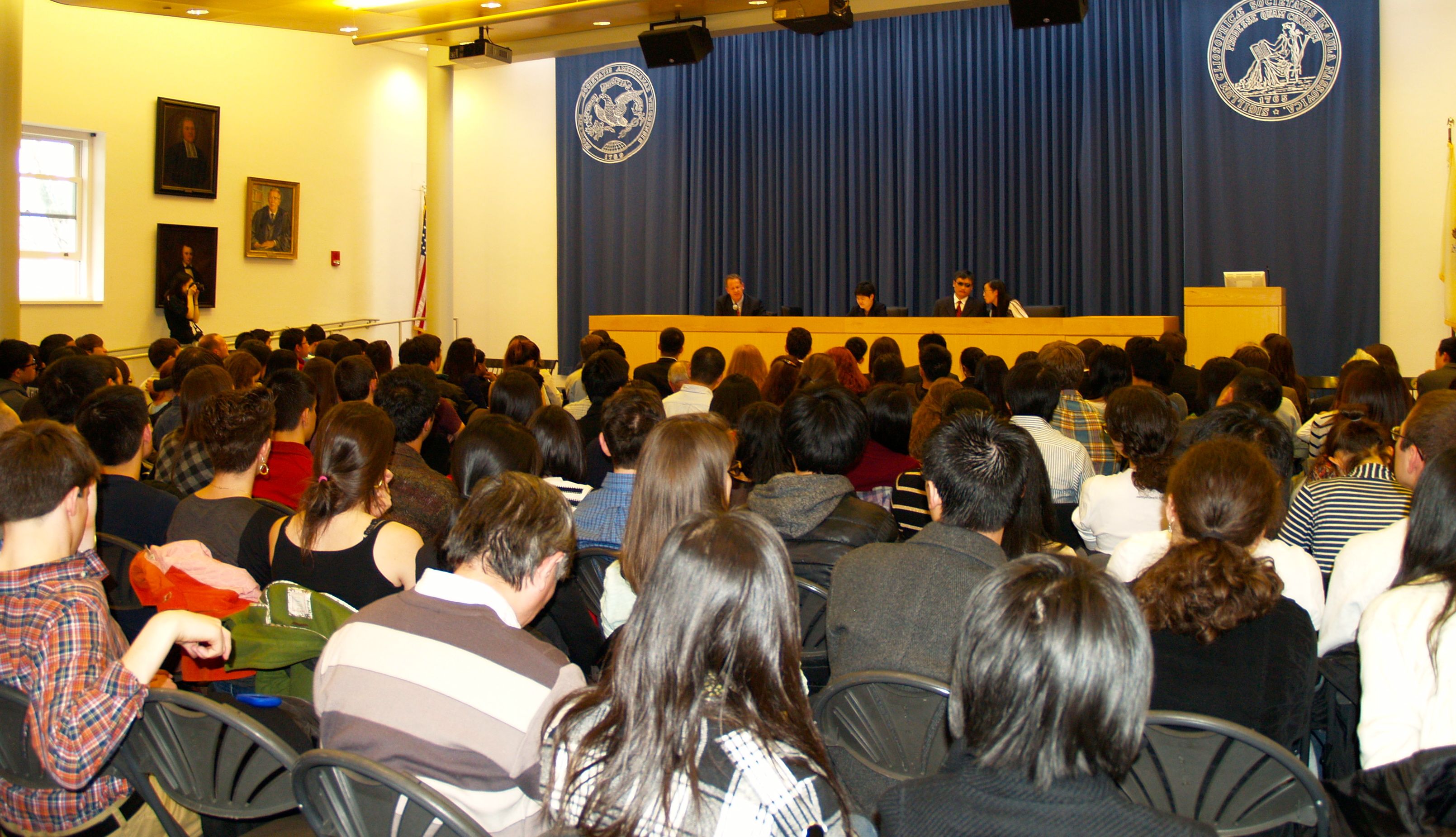 After the presentation, Chen and his family joined members of Whig-Clio for a dinner at Prospect House. There, Chen answered further questions from students.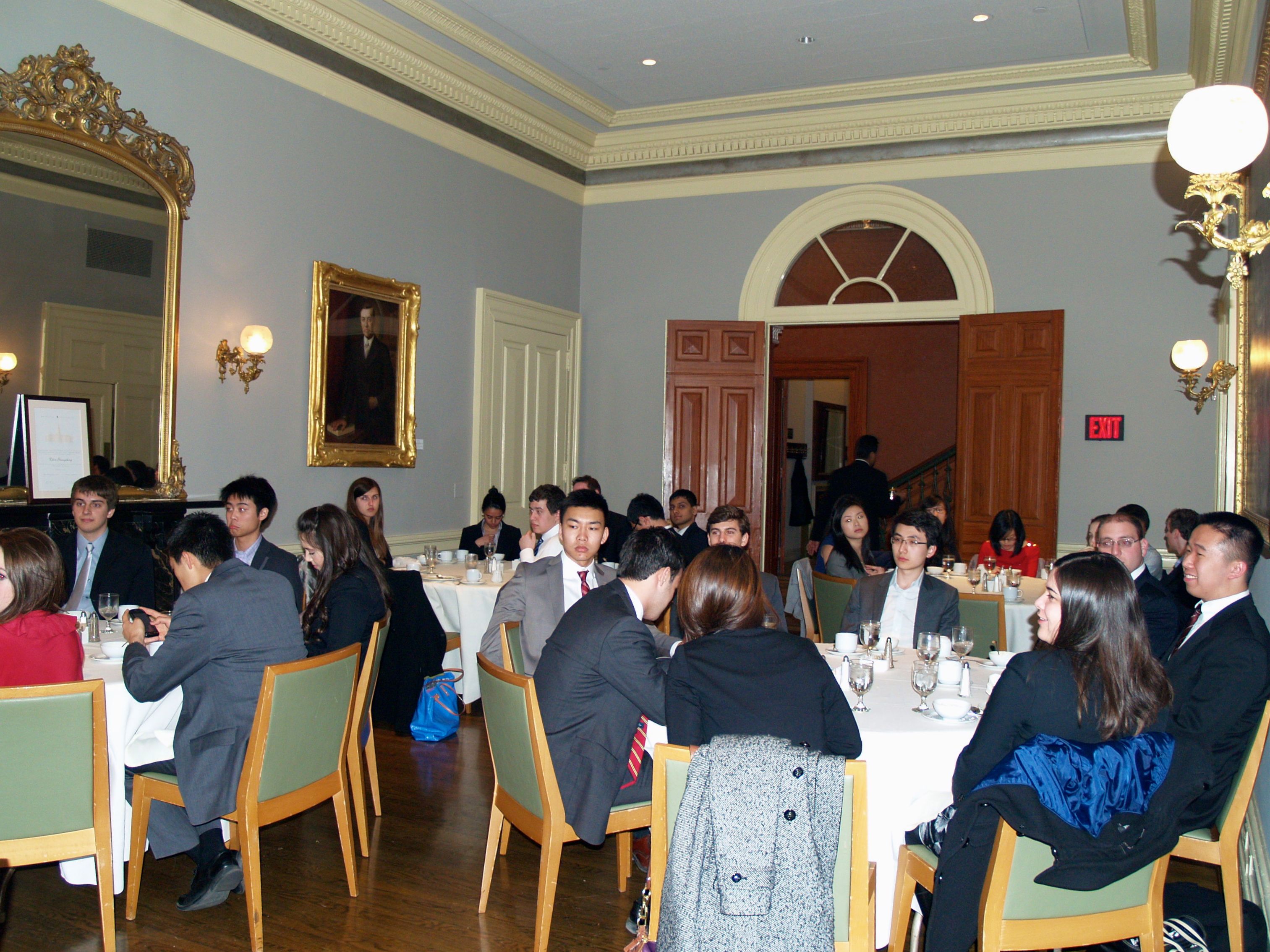 The theme of Chen's remarks remained consistent about the power of individual morality. When asked how he managed to escape from house arrest, he replied "My confidence in humanity and people's goodness allowed me to escape."
Sources:
http://whigclio.princeton.edu/james-madison-award/
http://www.nj.com/mercer/index.ssf/2013/03/blind_chinese_human_rights_act.html
O'Brien, Ronan. "Whig-Clio awards medal to activist Chen Guangcheng." The Daily Princetonian